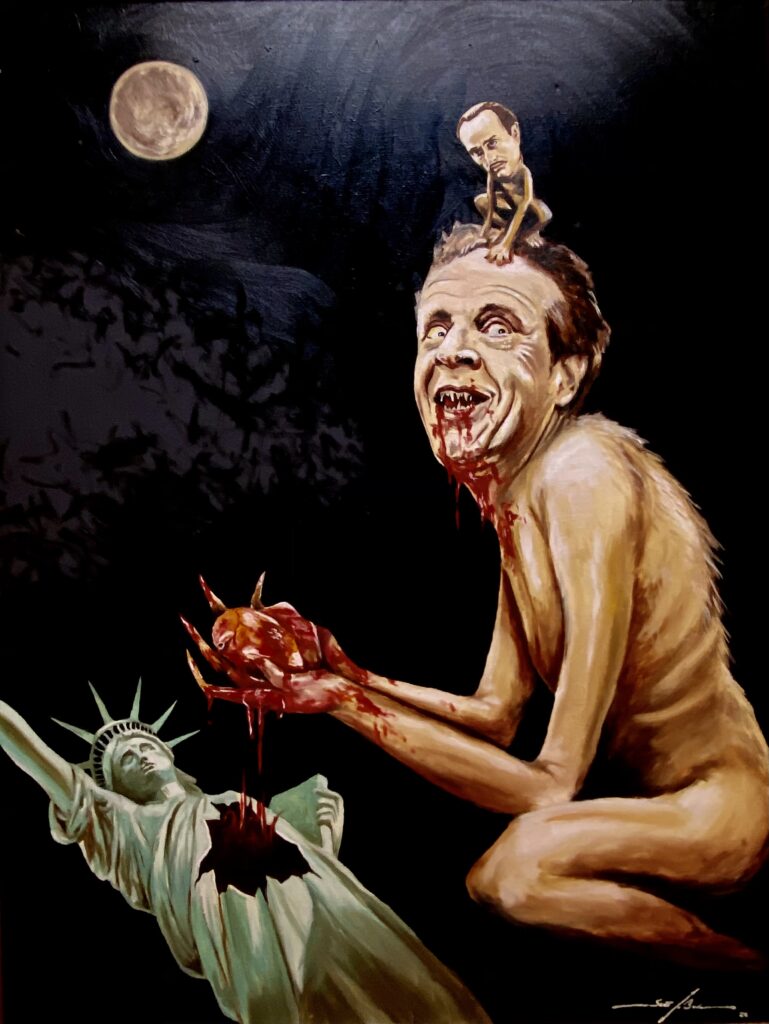 This artist signed 30″x40″ original oil on canvas depicts New York Governor Andrew Cuomo (with his evil brother FREDO on his head) ripping the heart out of Lady Liberty who represents New York. The Governor has single handedly destroyed small businesses and lives on New York and killed many of grandmas and grandpas in nursing homes while managing to write, publish and release a book during the pandemic.
Scott LoBaido's commentary on how Cuomo has killed the spirit of New Yorkers and NYC in general.
BID NOW CLICK HERE
A portion of the sale goes to local small businesses in need.